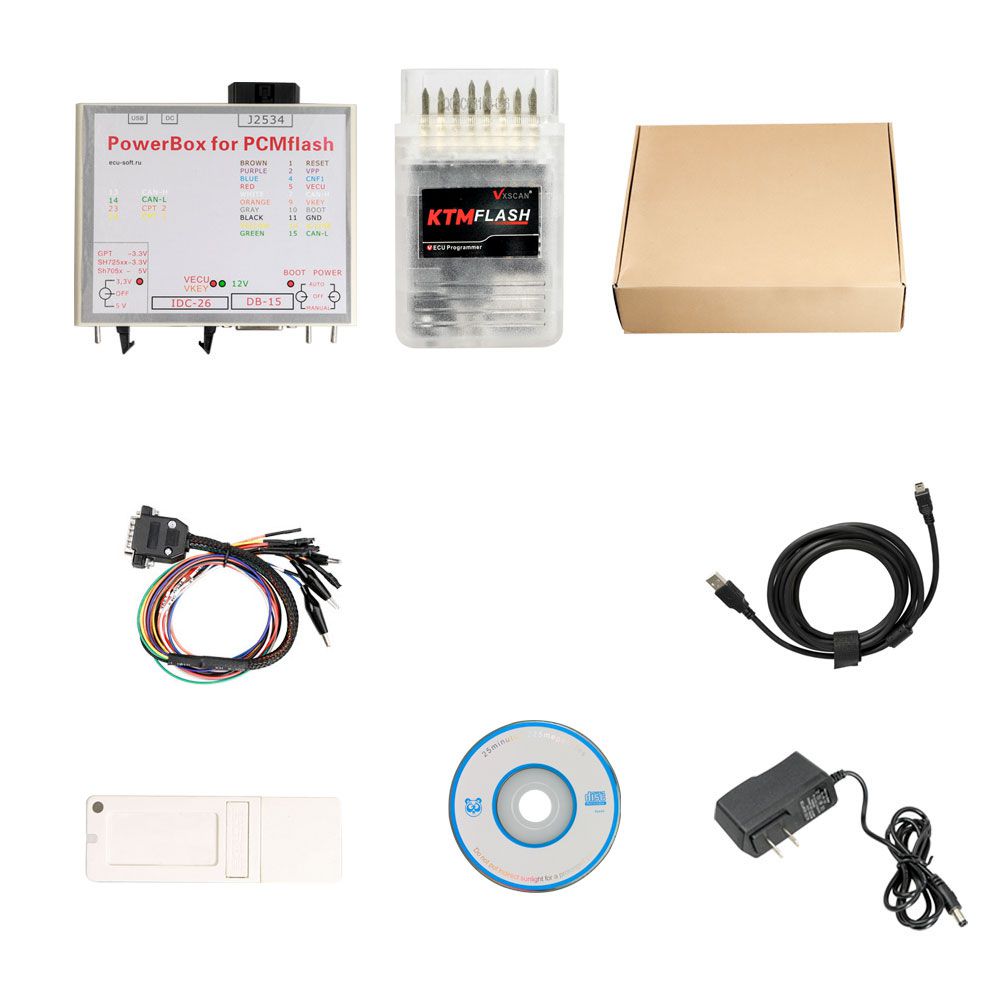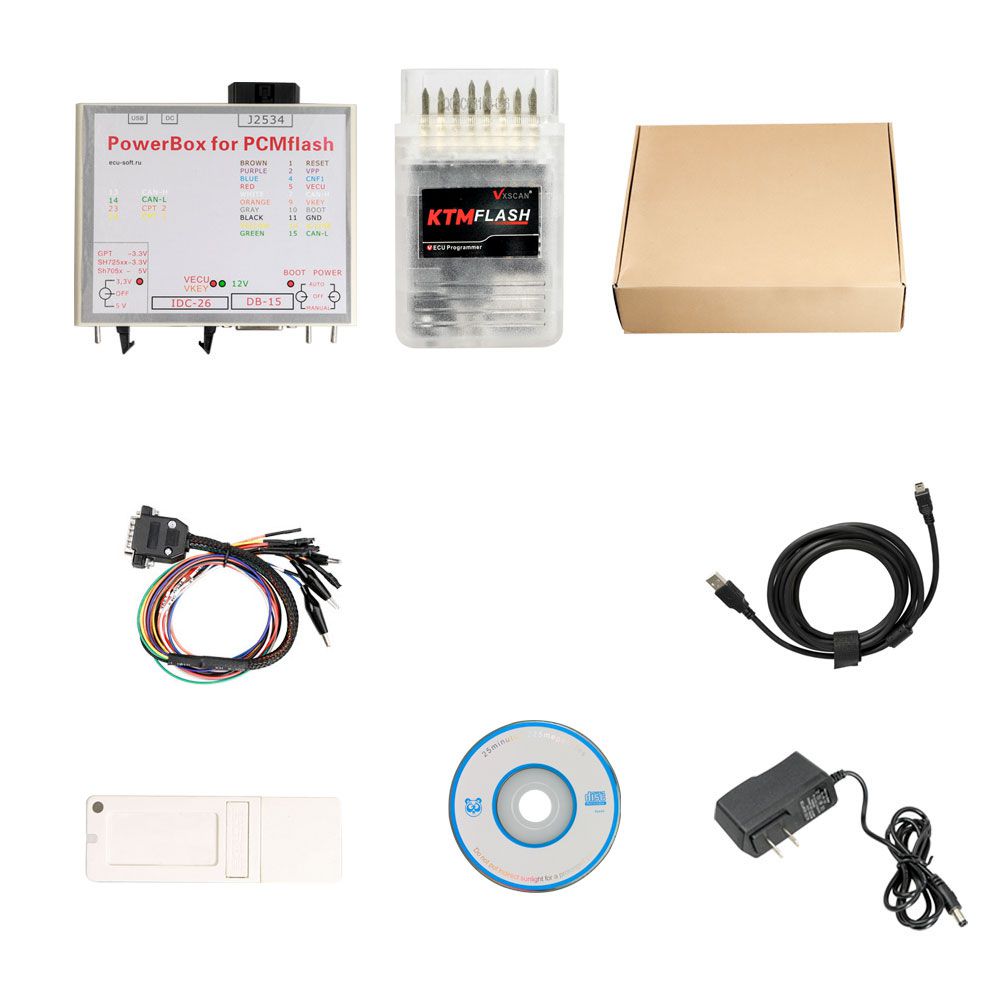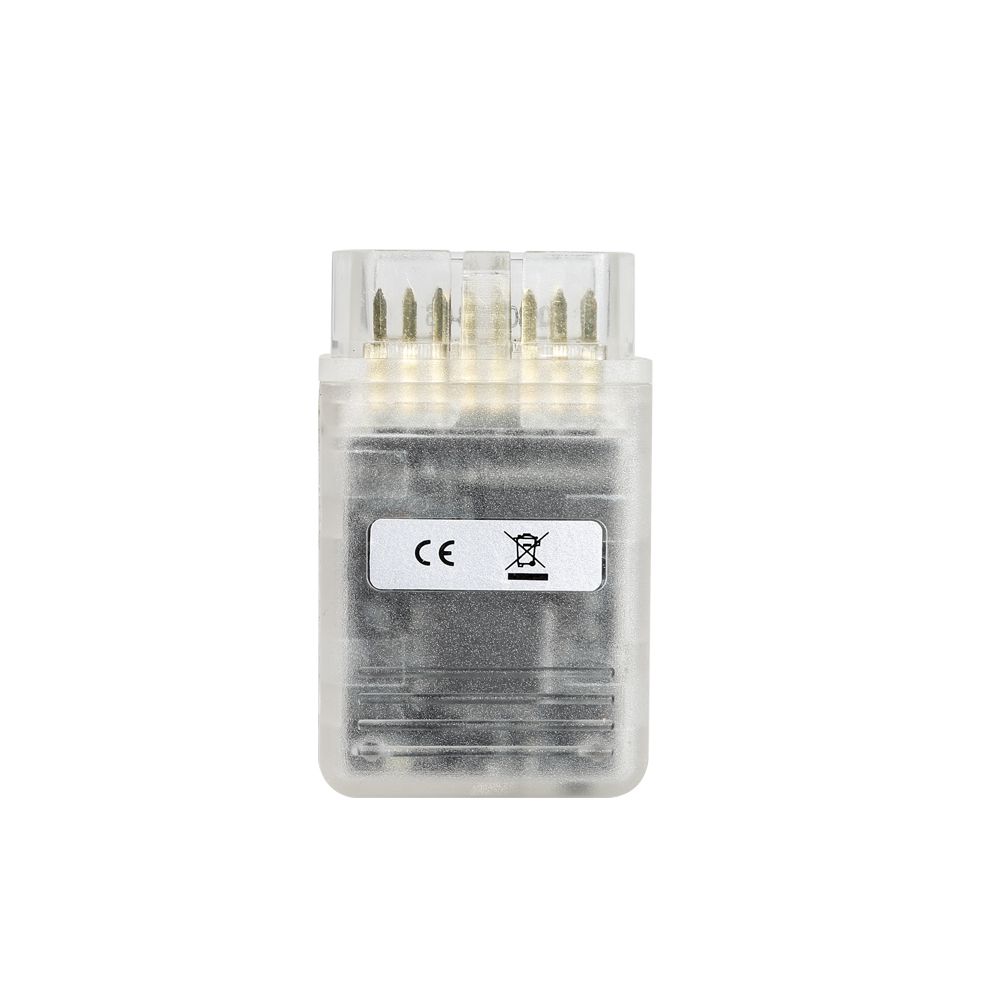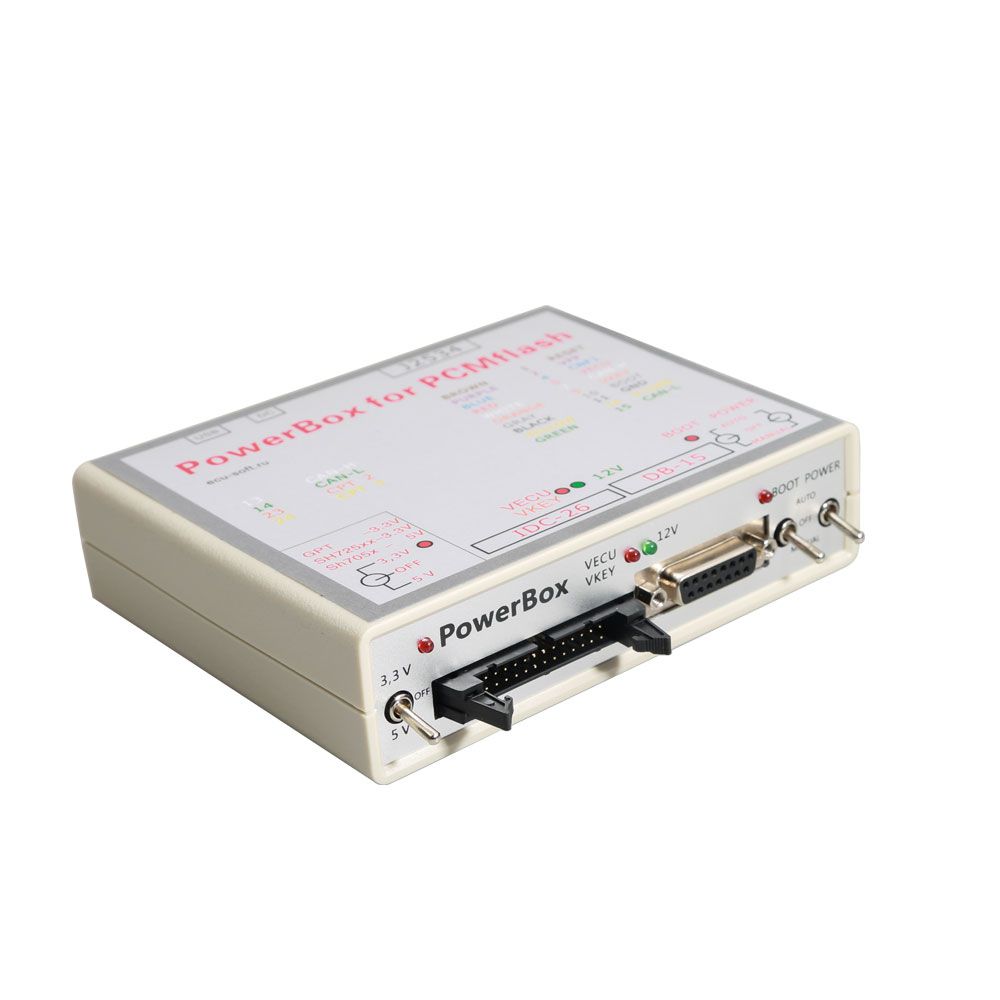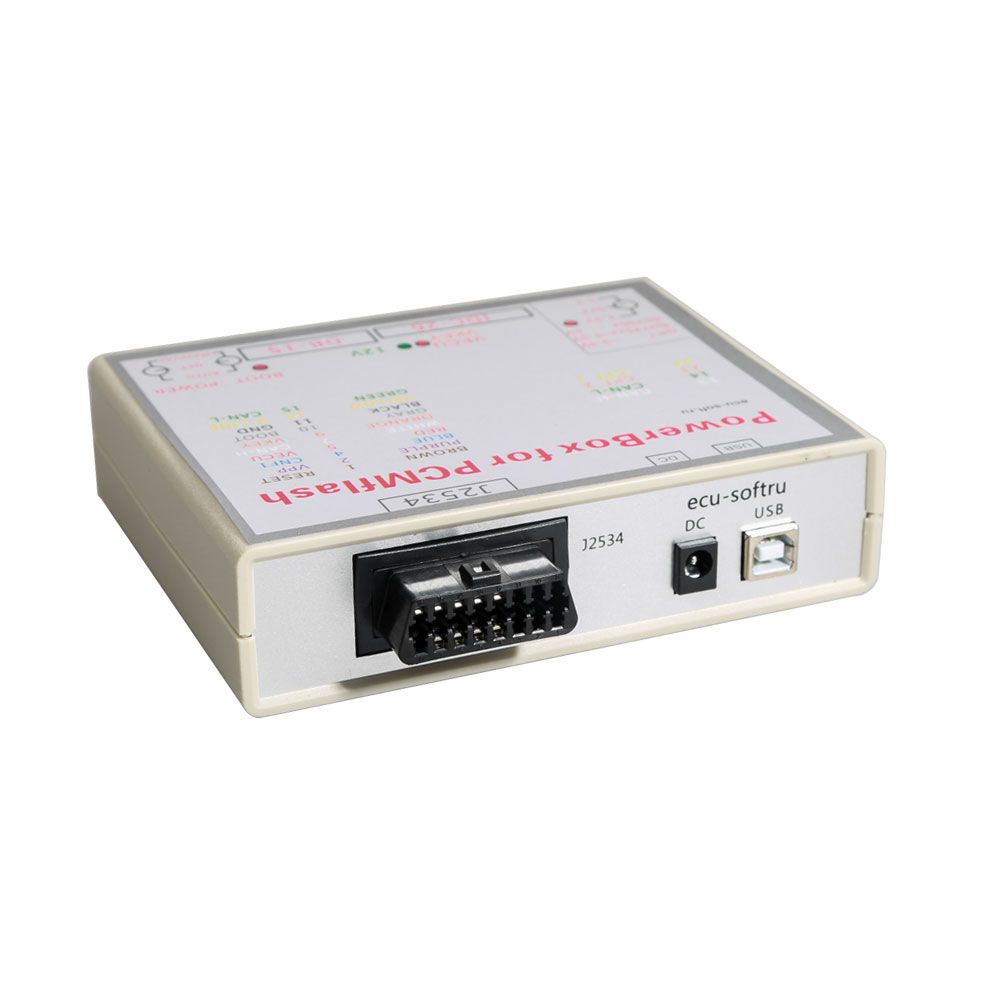 KTM FLASH KTMFLASH Car ECU Programmer Supports V-A-G DQ200 DQ250 Infineon Bosch
KTM FlASH ECU programmer supports V-A-G DQ200 DQ 250 DQ500 VL381 DL501 Transmission, read Chinese car eeprom via OBD, read Infineon via boot mode,supports Chinese car ME17 TC1728/1767 data reading & writing and password reading.
Shipping:

Express Shipping Service


Estimated delivery time:

3-15

working days.

See details »

Returns:

Return for refund within 7 days,buyer pays return shipping.

Read details »

Support:
Related Accessories/Similar Items
Product Details

Product's Reviews
KTM FLASH KTMFLASH Car ECU Programmer
Read the chip data, read & write ECU data. read transmission data etc. Very fast.
Workable Transmission Model
V-A-G: DQ200 (0AM)
V-A-G: DQ200MQB/G2 (0CW)
V-A-G: DQ250C (02E) K-Line
V-A-G: DQ250E/F (02E)
V-A-G: DQ250MQB (0D9)
V-A-G: VL300/V30 (01J/0AN) K-Line
V-A-G: VL300/V30 (01J/0AN)
V-A-G: VL381 (0AW)
V-A-G: DQ500 (0BH/0BT)
V-A-G: DL501/G2 (0B5)
V-A-G: DQ200/MQB Boot (MICRO)
V-A-G: DQ200/MQB Boot (EEPROM)
V-A-G: DQ200G2 Boot (MICRO)
V-A-G: DQ200G2 Boot (EEPROM)
V-A-G: DQ250E/F/MQB Boot (MICRO)
V-A-G: DQ250E/F/MQB Boot (EEPROM)
V-A-G: VL300/V30 BSL (FLASH)
V-A-G: VL300/V30 BSL (EEPROM)
V-A-G: VL381 Boot (MICRO)
V-A-G: VL381 Boot (EEPROM)
V-A-G: DL501 Boot (MICRO)
VAG: DL501 Boot (EEPROM)
V-A-G: DL501G2 Boot (MICRO)
V-A-G: DL501G2 Boot (EEPROM)
Read Chinese car via OBD
China: Chery, Great Wall, Lifan, SAIC ME17 (ME17.8.8)
China: Chery, Great Wall, Lifan MT80 K-Line Calibration (Delphi MT80)
China: Chery, Great Wall, Lifan MT80 CAN-bus (Delphi MT80)
Read BOOT mode according to the chip model
Infineon: TC1762/TC1766 MICRO (1504KB)
Infineon: TC1762/TC1766 EEPROM (32KB)
Infineon: TC1792/TC1796 MICRO (2048KB)
Infineon: TC1796 MICRO+EXT (4096KB/6144KB)
Infineon: TC1796 EXT (2048KB/4096KB)
Infineon: TC1796 EEPROM (128KB)
Infineon: TC1792 EEPROM (64KB)
Infineon: TC1738/TC1767 MICRO (2048KB)
Infineon: TC1738/TC1767 EEPROM (64KB)
Infineon: TC1797 MICRO (4096KB)
Infineon: TC1797 MICRO+EXT (6144KB/8192KB)
Infineon: TC1797 EXT (2048KB/4096KB)
Infineon: TC1797 EEPROM (64KB)
Infineon: TC1724/TC1728 MICRO (1536KB)
Infineon: TC1724/TC1728 EEPROM (64KB)
Infineon: TC1782/TC1784 MICRO (2560KB)
Infineon: TC1782/TC1784 EEPROM (128KB)
Infineon: TC1793/TC1798 MICRO (4096KB)
Infineon: TC1793/TC1798 MICRO+EXT (6144KB/8192KB)
Infineon: TC1793/TC1798 EXT (2048KB/4096KB)
Infineon: TC1793/TC1798 EEPROM (192KB)
Bosch: Support Chinese car ME17 TC1728/1767 data reading & writing and password reading
Bosch:
BMW
/
MB
/VAG GPT
Bosch: Ford/Opel/
Volvo
GPT
Bosch:
BMW
TPROT8+
Bosch: VAG TPROT8+
Bosch: Kia/Hyundai/Honda TPROT8+
Bosch: Chrysler/Jeep/Dodge/Fiat TPROT8+ [Test]
Bosch: VAZ/UAZ ME17.9.71
Continental: Kia/Hyundai/SsangYong SIM2K-24X/C201
Continental: Ford EMS2204
Continental: Ford EMS2207
Continental: Ford EMS2211
Continental: Ford SID208
Continental: Ford SID209
Continental: Ford Mondeo 4 SID807EVO
Continental: Ford Focus 3/Transit Connect SID807EVO
Continental: Citroen/Peugeot SID208
Kia/Hyundai: Delphi MT86 EEPROM (16KB)
Mercedes-Benz: Delphi CRD3.1 EEPROM (32KB)
Package includes:
1pc x KTMflash
1pc x Encrypted dongle